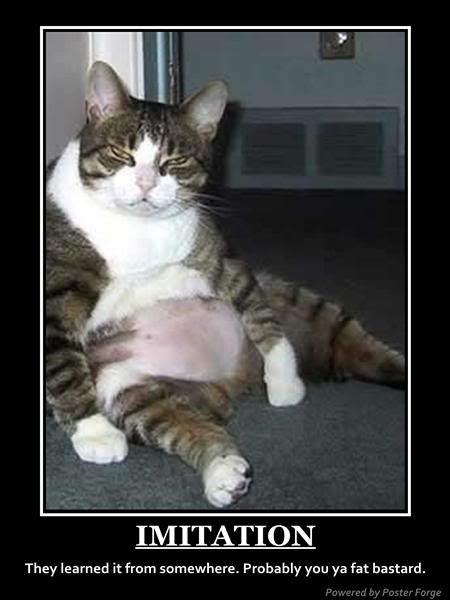 "They" say imitation is the sincerest form of flattery but to some people, it's an individual not being creative enough to come up with their own shit. Some people take the act of others imitating them serious. I can imagine this is why all those "rules" on plagiarism exist.
There isn't a day that goes by that I don't see someone on Twitter talking about so and so biting such and such "style". Style is infused in rapping, singing, drawing, fashion, directing, and plenty of other areas. However, does the perspective change when an "artist" we stan for is involved? For me, it doesn't. If you copied something, you copied it. End of story. No explanations need to be given as to why. If you were inspired to imitate them, ok, but some people don't look at it like that and they will make it very clear. Does it bother me? Not really. I hear/see "inspiration" in a lot of my favorite artists. There are a select few who do feel flattered that you would duplicate their work, even adding a little piece of yourself so that it can be said that you did do SOMETHING a little different from them.
I'll be honest and say this...every time someone elses work is duplicated, it isn't always met with appreciation from others.
Below are two musical videos; one by Matt & Kim and one by Erykah Badu. There are minor differences, but for all intents and purposes, it is the same video. I will be candid and say, it was more of a pleasure to look at Erykah then them; I liked their ending better though. Enjoy!