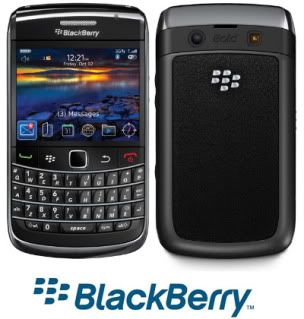 Dear Scums of the Earth,
I have been a faithful T-mobile customer for the last 4 years and a loyal Blackberry disciple for 3 and what has it gotten me? Not a damn thing but some headaches and lack of service. It used to mean something to say you owned a Blackberry. I looked at you as the superior smartphone. Now? Not so much since Team iPhone and Team Droid are putting you to shame with their prevailing functionality. I feel cheated because RIM devices are becoming the bottom of the barrel when it comes to all in one phones. I feel like I'm stuck in the retard box with the Palm Pre and it isn't fair. I don't want to be a retard *wiping tears*.
Due to this janky T-mobile contract they have continuously trapped me in, I'm stuck with them for another year and a half. I look at the contract fee I'd have to pay and I feel that money could be put to better use on my rapidly growing spawn, not a cellular phone service company that makes me pay 100% of my bill but only gives me 60-70% of service all of that time. Utter foolywang!
My gripe with T-mobile is that I'm EXPECTED to pay my entire bill but I have NEVER gotten service worthy of the exorbitant prices they bill me every month. How is this fair? Every time I call in with a technical problem, their first course of action is a Master Reset, as if THIS is the perfect solution to EVERY Blackberry problem. Well, I'm sick of it because it has yet to work. I understand that you train your employees to read from some script but we as the PAYING CUSTOMER deserve better from you.
After almost 4 months, you FINALLY escalate my issue to where I am speaking DIRECTLY with the manufacturer of my phone. I have to sit on the phone with them, troubleshooting for 3 hours before my problem even begins to look close to being solved. Waste of my valuable time.
T-mobile, I've had it with you. You sell a phone to the public that your company isn't fully familiar with. You never tell customers that it is better suited for someone who owns nothing but Microsoft operating computers because it isn't made to be compatible with MAC. While Microsoft owner's can easily download all of the software issued for Blackberry from T-mobile, MAC users have to go to Blackberry's website to get software to back up their phones. It becomes a headache when the people you hire aren't aware of this and proceed to treat the customer like they're retarded.
I would warn you to fix it but I really don't care at this point. T-mobile will be a thing of my past very soon. My Blackberry will become my child's new favorite toy. Currently deciding whether or not I want a Steve Jobs Special or Google's Monster....