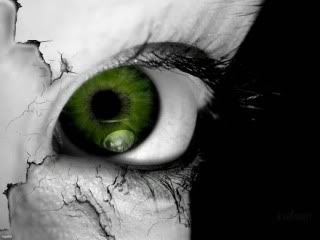 When Babybottoms dad and I first started being friends, I would sit in awe at some of the women who would be so enthralled with who they THOUGHT he was or who THEY thought he had the potential to become in THEIR life. We discussed his "conquests", past, present, and any future plotting he was up to. Our friendship was being built on mutual trust and something he'd rarely found in people...the ability to be completely honest and up front, regardless of how the person he was speaking to felt. I don't ask for much in friendship...just be fair to me, don't lie, and respect me. If you do all three of those things in ANY relationship, mutually, I PROMISE you, you'll end up with the best friend you could possibly have...not unless you're dealing with a person who prefers lies to the truth.
There were some things he's done in the past and was doing when I first met him that I could have EASILY judged him on but eff it, that's the life he wanted to lead. I made it clear that although I didn't condone his retard moments, as long as it wasn't directly affecting me, there was no need for me to get all up in arms about it. His life, his issues.
A year into our quickly budding friendship, we had our bump in the road. His selfishness inevitably ran over into our friendship; since it was affecting me, I had every right to speak up on it. The closeness we had formed wasn't one he wanted to let go of. I was ready to walk away and leave our friendship behind because there are just some things you don't do to someone you call your friend. Needless to say, getting past that and keeping our communication open has made our friendship and bond THAT much stronger.
Three years later, some people still don't understand that and it isn't up for discussion. We are friends because WE want to be...nothing more, nothing less. To date, he has not done anything else to jeopardize that between us. I look at him and I see a best friend for life. For those who might be acquainted with him on a surface level (which MANY people are), they judge him...and now since we're having a kid together, they judge me.
I don't really care about the judging part...it's the incorrect statements they spout to others that rubs me the wrong way.
Because some women's agendas for him were on some other planet, they have projected their typical foolishness they'd participate in onto me. Hearing things like:
"I guess she got what she wanted"
"You know she's only having that baby to keep you"
"Well, she won"
pisses me off to no end because ANYONE who REALLY knows me KNOWS, I AM NOT THAT KIND OF WOMAN.
I wasn't raised to behave foolishly like that and regardless of what other women conjure in their mind, I deal in REALITY. It's an insult to my upbringing to hear someone accuse me of this kind of thing. It infuriates me, knowing what I know about the trash of a woman who said these things.
I didn't win a damn thing having a baby out of wedlock and any woman who looks at relationships like that needs to have her head examined. Raising a child is not something you wake up and excel 100% at. I have 18 years set in stone that I am responsible for another human being other than myself, regardless of her fathers involvement...THIS BABY HAS BECOME MY SOLE PURPOSE FOR LIVING. Sure, her dad is still an important figure to me but next to me ensuring I do everything within my power to keep breathing, she is my next #1 priority....not him. Some women do convince themselves that giving birth to something they sired with someone else will manipulate a man into giving a damn about them, unfortunately, they are incorrect. The truth is Babybottoms dad gave a damn about me LONG before she was even in the "making".
Some women are truly pitiful and I wish nothing but sanity for them. To speak ill of me because what you thought you could have with my daughters father has become obvious that it will NEVER exist, is childish and proof that you have a lot of maturing as a woman AND a person to do. To think, this same woman writes notes on Facebook (and previously, blogs on MySpace) about "sistas coming together and not hating on each other". NEWSFLASH STUPID BIOTCH: you're being a hater.
I think my "therapy rant" has come to an end. Maybe this trollop will find AND RETAIN a man that can tolerate her controlling, nagging, psychotic mentality. Sure, you can doll up your physical to ensnare any man but if your mental is still the psycho biddy you were when you lived in Atlanta, you'll be alone all your life. To hate on someone else because what you wanted, you didn't get...is sad but typical of your pathetic life thus far. You live in New York, find something better to do with your time than coming to Atlanta and talking sh*t about a situation you are just jealous of. FYI, being jealous of my situation makes you look silly because even if you were on the other side of the fence, your grass would still be that dingy, dry ass, fucked up brown you have right now...because you aren't me and like Babybottoms dad told you, "you aren't built for the rain".
To get some green grass of your own, you don't have to be me...just work on your faulty azz personality. It's been 2 years, get over it, and live a life suitable for you. Trust me, you'll live...