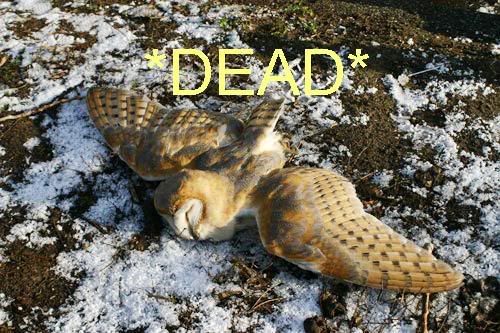 This past weekend did not happen like I wanted it to. I had EVERY intention of unpacking everything on Saturday...instead, the headache from pregnancy hell took over my brain for 3 days and I wasn't able to really get rid of it until Sunday evening. So my plans to go get that BB gun? Foiled. I'll get on why I think I killed a bird in a minute though...
I want to understand this baby in my stomach...I really do. I think, and maybe this is just me but, I think this baby lives to scare the hell out of me. When I'm in the bed trying to sleep, I know it's alive and well because it does it's best job to get comfortable on my bladder as frequently as possible. Imagine feeling like you need to pee...for 4 months straight...and when you go to the bathroom, nothing comes out but air...but that's about the only time I know it's alive in there. Usually it's acting like it's holding its breath...until I get in a tub of hot water. Then you can see his/her little body breathing all heavy in my stomach. It's the weirdest thing ANYONE could ever experience in life and sometimes I sit in the tub wondering when the Alien abduction is gonna come busting through. I was told babies like the warm water but it still creeps me out...sorta kinda.
I had a conversation with the kid the other day about letting me get some rest. One of my friends suggested I hold a knife or fork to my belly and threaten to stab/poke my belly every time he/she wants to make me throw up. I figured that would cause me more pain than the baby so I laughed...but stored it away for last result threatening. As my head is pounding, I pop 2 extra strength Tylenol and figure I will grab something to eat after my head stops feeling like a donkey kicked me in it. WRONG. Apparently the baby was not happy with me ingesting pills and water...this brat wanted food AND NOW. So I go in the bathroom thinking I'm about to brush my teeth...nope. Another session with the toilet ensues. The minute I ate, my headache calms down...not all the way but enough to see out of both eyes now.
I'm driving out of my complex to get food and this pale brown figure darts out in front of my truck and I hear the right side of my car kind of catch whatever it was...I think it was a bird. I IMMEDIATELY felt all sad and kind of panicked...then I thought about those damn birds making all that noise between 4:30 and 6:30 am and a smile crept across my face. Was that wrong? Was it wrong that I got filled with glee that I might have taken a bird out and it would be one less bird chirping and keeping me awake in the wee hours of the morning? So what. I hope he is somewhere maimed and laid up, not able to get a chirp out to save his life. Evil? Maybe but I like my sleep...
That was yesterday...today I'm driving to work and I hit another bird. I don't know if these birds are blind and don't see my humongous truck or they are purposely flying into my shat but this time....I felt bad. This bird wasn't in my complex but it was swerve and hit a car or...hit the bird. God will forgive me...it wasn't intentional. I hope it isn't dead somewhere on Marietta Street...