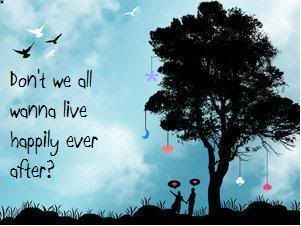 I've been having some of the most well-rounded conversations with one of my friends lately. I guess our ease of chatting comes from just needing someone to talk to who isn't a dumb ass. Believe it or not, that is a rarity these days!

So the other day we were talking about getting involved in a relationship without inserting the physical right away. Truth be told, that really is the best way to get to know someone. Sex has a way of distracting you from what's really important and making you tolerate far too much, too early on (if it's that GOOD, GOOD). So I won't say that isn't a reasonable thing…but, what if you get to know this person and you like them for who they are, they treat you well, and you like being around them, only for the physical to enter the picture and it's the greatest disappointment since you found out Santa Claus wasn't real? It isn't a disappointment like, 'oh, we can work with this'…it's a disappointment like, 'that looks like a child's peen' or 'if I was King Kong, I still couldn't fill your love hole and you have no idea what "gripping" is'. Would you look at the trade-off logically? He/she has 95% of everything you desire in a relationship but because the sex is worse than no funnel cakes at the fair (5%), you can't do it.

Does that 5% REALLY matter that much?

I'll be honest and fair…to ME that 5% will start looking like 95% REAL quickly. I think it depends on the person and how much emphasis they place on sex in a relationship. While I know I shouldn't be fornicating and carrying on because I am not married, I have strayed from the path I was raised to walk on and I be hardhead (read: I be hunching). Because I know myself, even if I had waited until I was married to have sex, this would still be a big thing for me. I guess I can blame it on my parents…the freak gene is somewhere in my DNA. I know it. Anyway, I am not saying its right and that you have to agree but there are things that are deal breakers in EVERY relationship and "bad relations" is a deal breaker for me. I'm not a "cheater" and I don't desire to put myself in situations that would lead my sinful heart to become one. Therefore, if the peen aint supreme, it doesn't get down with this Queen.

I know A LOT of guys who are the same way. I have a friend who was dating a young lady. She dressed nice, cute face, mannerable, just the epitome of a lady….but his words: "all she did was lay there and she felt like a black hole of nothingness" (no, she wasn't a virgin either or new to sex). Did he stay with her? Yes. Here is where he and I differ. He stayed with her BUT had all kinds of freaks on the side. Was that fair to her? No. I am sure there is some man out there who would have been perfectly content with her being 95% of all the things he desired in a woman and would have worked with that 5% that just wasn't up to par. So in all fairness he should have told her that it wasn't going to work out because sex was a big thing for him and he wanted someone who could roll with the punches, not someone he had to teach how to get it in. He had NO INTENTIONS of telling her that EVER or breaking up with her. Why? Pure selfishness. She was a good woman and he didn't want anyone else to have her…just wasn't her weight in gold, in bed.

I've just always felt everybody aint for everyone and in this case…she wasn't for him if he couldn't be honest with her and tell her that sex was a big part of what he was looking for in a relationship. When I was younger, I wasn't too well versed in tact so if I had to break up with someone over the peen thing, it was just "this isn't working" and I refused to discuss it any further. No man wants to be told his manhood was left behind somewhere with his adolescence and I might be able to tell it like it is but I desire to crush no one's spirit that badly.

So what about you? Would you stay with someone AND BE FAITHFUL if the sex was less than mediocre with no chance of redemption…EVER?