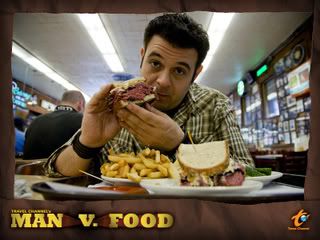 This show is QUICKLY becoming one of my favorites. I haven't been watching any television really because of school, work, and life getting in the way so I put everything that isn't ON DEMAND, on the DVR. This will be changing soon because of my need to focus more on my writing...I used to get a lot of writing ideas from watching movies.

But during break time, I will be watching my favorite shows which are (but not limited to):
Flight of the Conchords
(foreigners are really funny...they probably think the same thing about Americans)
The First 48
Manhunters
(best show I've seen where the bounty hunters are actually attractive...shallow? yes and I don't care; it's what got me watching the show; so sue me I like to watch attractive people)
Snoop Dogg's Fatherhood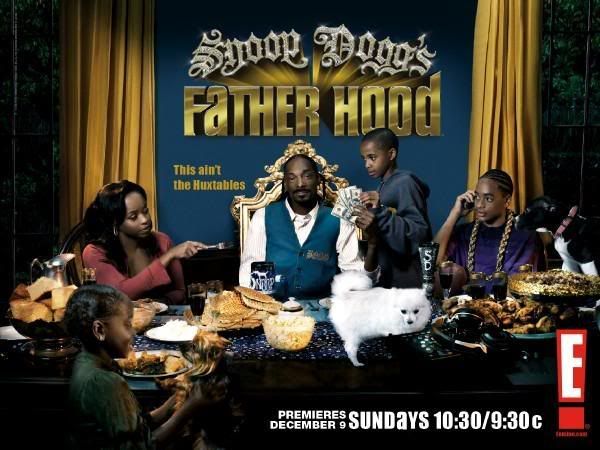 (I love how he interacts with his wife and kids; like he says, they aint the Huxtables but I love 'em anyway; to be honest, I really watch the show for Choc and Shante...they are so Cali and I love it LOL)
True Blood
(I love vampires; don't care if you don't)
Fringe
Always Sunny in Philly
(these people are Grade A Jackoffs...and this is why I love the show...ignant acting 30-somethings that I get to laugh at)
Entourage
(I'm very tempted to spend ALL DAY tomorrow watching this with the Bestest...we get the best inside jokes from this show)
Keeping Up With the Kardashians
(again, more of my shallow television watching...have you seen their butts? I'm now a believer that Kim doesn't have butt injections...her sisters got rumparoni too; Kim just takes the cake. Come to think of it, I don't know too many Armenian women who don't have cakes...at least the ones in The Town had rumpshakers...)
pretty much anything on The Food Network
(I LOVE to cook so I watch this, steal recipes, and then put my own stank on it and watch the mouths salivate at my tasty concoctions; my fav shows on here are Paula Dean's and The Neely's; they've never cooked anything I wouldn't eat so I steal most of their recipes...and a few of Emeril's. Rachel Ray I watch when I can tolerate her voice...)
and now this...Man vs. Food....this food show is actually on the travel channel but still fun to watch. I'm taking notes for when I start traveling again because I am going to eat some of this scrumpdidliumptious cuisine he scarfs down every episode.
With all these shows to watch though, I MUST keep a DVR and/or ON DEMAND, otherwise I could never watch what I really want to on television...what are you watching?