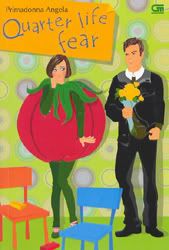 At my age (as of November 17, 2008, I'm 28) you would think it okay to assume that people know who they are, right? I always thought so but then again there would be no need for the dreaded quarter life crisis...well, I'm about 5 days shy of being a year away from the life altering:

When I was much younger, I found it effortlessly easy to suppress things about myself around people who I knew didn't mean that much and would not go on to hold a significant place in my life. Years of expression to those who were supposed to matter though, well sometimes I feel like it didn't add up to much there either. All they've ever done was tell me that they think I'm a strong person when inside...I felt like I was crumbling to pieces.
You know how some people get tired of caring? Well I've grown tired of NOT caring, as well as, convincing myself that it really doesn't matter when IT really does. Granted, this bruised and battered heart of mine stopped taking self-inflicted blows within the last few years of growing into what I feel is a better person...only to get heart wrenching pain from someone else. THIS is the VERY REAL pain I was attempting to avoid by years of only giving so much of myself emotionally to others.
I have purposely left myself in the line of fire because what I am feeling as of late is an experience I have NO familiarity with...and I'm not done feeling it out. I have always had a heart that was much bigger than I knew what to do with so I decided if I was discriminatory about who got a piece of it, I'd be okay. All that did was teach me how to give just enough love to get by. Lately, I've gotten this undeniable feeling that my heart was made huge for a reason...it's a part of who I am and unfortunately for me, I have to share in order to become the complete person I need to be.
So my simply complex  life journey has been one of uphill battles in life and love but as I near the corner of 29, peeking towards 30, I intend to give it my all at who I've grown to become. As soon as I finish this coffee :)